Register Early and SAVE on In-Person Courses
Super Early-Bird: Register 60+ days before the course & save $100!
Early-Bird: Register 30-60 days before the course & save $50!
Efficient, purposeful movement is the treatment goal for all patients.  Locomotion is a human trait historically necessary to survive, and therefore a strategic expression of our genetics.  Through the expression of our genetics, humans develop a neuro/myofascial/skeletal system which supports anti-gravity postures and movements.  Research supports that efficient postures and movements require the presence of an Automatic Core Engagement (ACE) and that loss of proprioception and kinesthetic awareness negatively impact movement. Proprioceptive Neuromuscular Facilitation (PNF) effectively combines motor control theory and advanced manual skills to restore proprioceptive and kinesthetic awareness and facilitate CoreFirst® Strategies of posture and movement.
PNF is more than PNF patterns, it is a dynamic motor control system that is based on human genetics of growth and development.  PNF utilizes existing neuromuscular pathways and motor patterns which drive the development of CoreFirst strategies of human function and locomotion.  PNF patterns are universal, yet uniquely expressed within each individual. This class will exponentially develop your manual skills of palpation as you explore the individual application of each pattern and how it reveals the mechanical capacity, neuromuscular function and task-oriented motor control for each patient.  
This PNF class will instill confidence in you to manually differentiate between a CoreFirst® versus a phasic driven motor response. Mastering PNF will also enhance your mobilization techniques by training your ability to utilize specific active or resisted contractions to perform Functional Mobilization™.
During dynamic supervised lab sessions, each participant will learn to:
Restore, Retrain, Activate CoreFirst® Postures and Movements

Maximize integrated function/control between the extremities and the trunk

Promote Automatic Core Engagement (ACE) during intentional or responsive stabilizing activities and movement

Enhance balance, stability, strength, and endurance by optimizing posture and movement strategies

Apply PNF manual skills and techniques within the Functional Manual Therapy®

clinical reasoning system
A dancer was diagnosed with left talar dome contusions.  I used the PNF lower trunk series: A/E for Core Initiation, A/D for ROM, and then P/D coupled with hip Ext/Abd/IR!  He was so excited when he stood up, saying he felt like his legs had been sucked in under his pelvis and had become one unit with his trunk.  He's now cleared to return to dance.  Thank you for making PNF so functional for such elite athletes!!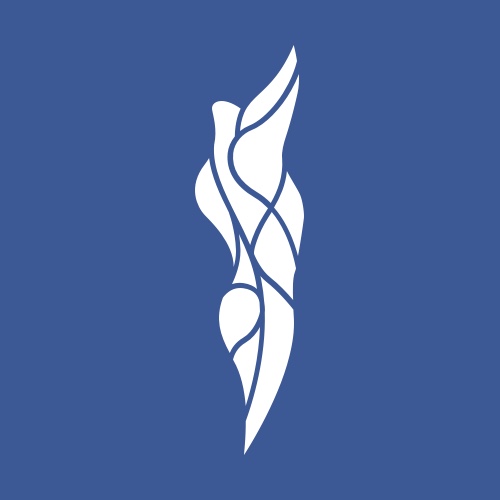 Sheyi Ojofeitimi
PT, DPT, OCS, CFMT
I am amazed at the results I see when incorporating PNF into my treatments; improved ROM, strength, patient's motor control, and overall patients just feel better!  I understand why you couldn't stop smiling when you were teaching us!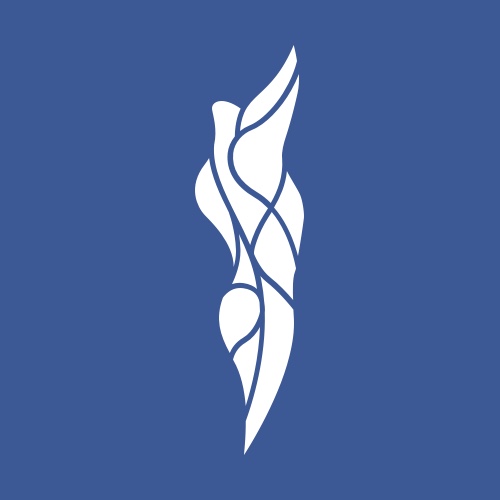 Ashley Saltzman
DPT, New Professional
Identify and discuss motor learning principles of human motor control
Demonstrate the PNF system of whole to parts and parts to whole
Examine the interdependence of mechanical capacity, neuromuscular function, and motor control within each part of a functional task
Identify the developmental progression of core control throughout normal human growth and developmental tasks, postures and movements
Correlate growth and developmental core control to the PNF patterns of facilitation
Practice and acquire manual skills of facilitation necessary to promote appropriate motor strategies with each patient
During supervised lab sessions, demonstrate the manual skill necessary to assess passive movement and determine if the movement is efficient or impaired by mechanical or neuromuscular impairments
During supervised lab sessions, demonstrate the manual skill necessary to differentiate between a phasic dominant motor strategy and a CoreFirst® motor strategy
Evaluate and assess the role of the interconnecting segments (the scapula and pelvis) for efficient locomotion and self-care tasks
Analyze and discuss clinical evidence and current literature related to the PNF material
Requirements & Additional Information
Dates & Locations
Hunter CollegeNew York, NY

Apr 5, 2024 EDT - Apr 7, 2024 EDT

Schedule
Location
Date & Time
Check-in

Hunter College New York , NY

Starts at 8:00 am EDT
Ends at 8:30 am EDT
Friday Instruction

Hunter College New York , NY

Starts at 8:30 am EDT
Ends at 6:30 pm EDT
Saturday Instruction

Hunter College New York , NY

Starts at 8:30 am EDT
Ends at 6:30 pm EDT
Sunday Instruction

Hunter College New York , NY

Starts at 8:00 am EDT
Ends at 4:00 pm EDT

John Goetze Physical TherapyJacksonville Beach, FL

Apr 12, 2024 EDT - Apr 14, 2024 EDT

Schedule
Location
Date & Time
Check-in

John Goetze Physical Therapy Jacksonville Beach , FL

Starts at 8:00 am EDT
Ends at 8:30 am EDT
Friday Instruction

John Goetze Physical Therapy Jacksonville Beach , FL

Starts at 8:30 am EDT
Ends at 6:30 pm EDT
Saturday Instruction

John Goetze Physical Therapy Jacksonville Beach , FL

Starts at 8:30 am EDT
Ends at 6:30 pm EDT
Sunday Instruction

John Goetze Physical Therapy Jacksonville Beach , FL

Starts at 8:00 am EDT
Ends at 4:00 pm EDT

ReLive Physical TherapyBloomingdale, IL

Apr 19, 2024 CDT - Apr 21, 2024 CDT

Schedule
Location
Date & Time
Check-in

ReLive Physical Therapy Bloomingdale , IL

Starts at 8:00 am CDT
Ends at 8:30 am CDT
Friday Instruction

ReLive Physical Therapy Bloomingdale , IL

Starts at 8:30 am CDT
Ends at 6:30 pm CDT
Saturday Instruction

ReLive Physical Therapy Bloomingdale , IL

Starts at 8:30 am CDT
Ends at 6:30 pm CDT
Sunday Instruction

ReLive Physical Therapy Bloomingdale , IL

Starts at 8:00 am CDT
Ends at 4:00 pm CDT

Georgetown University Hospital - MedStarWashington, DC

May 3, 2024 EDT - May 5, 2024 EDT

Schedule
Location
Date & Time
Check-in

Georgetown University Hospital - MedStar Washington , DC

Starts at 8:00 am EDT
Ends at 8:30 am EDT
Friday Instruction

Georgetown University Hospital - MedStar Washington , DC

Starts at 8:30 am EDT
Ends at 6:30 pm EDT
Saturday Instruction

Georgetown University Hospital - MedStar Washington , DC

Starts at 8:30 am EDT
Ends at 6:30 pm EDT
Sunday Instruction

Georgetown University Hospital - MedStar Washington , DC

Starts at 8:00 am EDT
Ends at 4:00 pm EDT

ClearCut Ortho Rehab and DiagnosticsFt. Worth, TX

May 3, 2024 CDT - May 5, 2024 CDT

Schedule
Location
Date & Time
Check-in

ClearCut Ortho Rehab and Diagnostics Ft. Worth , TX

Starts at 8:00 am CDT
Ends at 8:30 am CDT
Friday Instruction

ClearCut Ortho Rehab and Diagnostics Ft. Worth , TX

Starts at 8:30 am CDT
Ends at 6:30 pm CDT
Saturday Instruction

ClearCut Ortho Rehab and Diagnostics Ft. Worth , TX

Starts at 8:30 am CDT
Ends at 6:30 pm CDT
Sunday Instruction

ClearCut Ortho Rehab and Diagnostics Ft. Worth , TX

Starts at 8:00 am CDT
Ends at 4:00 pm CDT

Orange Coast Memorial Medical CenterFountain Valley, CA

May 17, 2024 PDT - May 19, 2024 PDT

Schedule
Location
Date & Time
Check-in

Orange Coast Memorial Medical Center Fountain Valley , CA

Starts at 8:00 am PDT
Ends at 8:30 am PDT
Friday Instruction

Orange Coast Memorial Medical Center Fountain Valley , CA

Starts at 8:30 am PDT
Ends at 6:30 pm PDT
Saturday Instruction

Orange Coast Memorial Medical Center Fountain Valley , CA

Starts at 8:30 am PDT
Ends at 6:30 pm PDT
Sunday Instruction

Orange Coast Memorial Medical Center Fountain Valley , CA

Starts at 8:00 am PDT
Ends at 4:00 pm PDT

Emory University HospitalAtlanta, GA

Jun 7, 2024 EDT - Jun 9, 2024 EDT

Schedule
Location
Date & Time
Check-in

Emory University Hospital Atlanta , GA

Starts at 8:00 am EDT
Ends at 8:30 am EDT
Friday Instruction

Emory University Hospital Atlanta , GA

Starts at 8:30 am EDT
Ends at 6:30 pm EDT
Saturday Instruction

Emory University Hospital Atlanta , GA

Starts at 8:30 am EDT
Ends at 6:30 pm EDT
Sunday Instruction

Emory University Hospital Atlanta , GA

Starts at 8:00 am EDT
Ends at 4:00 pm EDT

On the Move PT & PilatesBelmont, CA

Jun 21, 2024 PDT - Jun 23, 2024 PDT

Schedule
Location
Date & Time
Check-in

On the Move PT & Pilates Belmont , CA

Starts at 8:00 am PDT
Ends at 8:30 am PDT
Friday Instruction

On the Move PT & Pilates Belmont , CA

Starts at 8:30 am PDT
Ends at 6:30 pm PDT
Saturday Instruction

On the Move PT & Pilates Belmont , CA

Starts at 8:30 am PDT
Ends at 6:30 pm PDT
Sunday Instruction

On the Move PT & Pilates Belmont , CA

Starts at 8:00 am PDT
Ends at 4:00 pm PDT

Long Island UniversityBrooklyn, NY

Sep 6, 2024 EDT - Sep 8, 2024 EDT

Schedule
Location
Date & Time
Check-in

Long Island University Brooklyn , NY

Starts at 8:00 am EDT
Ends at 8:30 am EDT
Friday Instruction

Long Island University Brooklyn , NY

Starts at 8:30 am EDT
Ends at 6:30 pm EDT
Saturday Instruction

Long Island University Brooklyn , NY

Starts at 8:30 am EDT
Ends at 6:30 pm EDT
Sunday Instruction

Long Island University Brooklyn , NY

Starts at 8:00 am EDT
Ends at 4:00 pm EDT

Elite Sports Physical TherapyFremont, CA

Sep 13, 2024 PDT - Sep 15, 2024 PDT

Schedule
Location
Date & Time
Check-in

Elite Sports Physical Therapy Fremont , CA

Starts at 8:00 am PDT
Ends at 8:30 am PDT
Friday Instruction

Elite Sports Physical Therapy Fremont , CA

Starts at 8:30 am PDT
Ends at 6:30 pm PDT
Saturday Instruction

Elite Sports Physical Therapy Fremont , CA

Starts at 8:30 am PDT
Ends at 6:30 pm PDT
Sunday Instruction

Elite Sports Physical Therapy Fremont , CA

Starts at 8:00 am PDT
Ends at 4:00 pm PDT

Hardin-Simmons University PT ProgramAbilene, TX

Oct 4, 2024 CDT - Oct 6, 2024 CDT

Schedule
Location
Date & Time
Check-in

Hardin-Simmons University PT Program Abilene , TX

Starts at 8:00 am CDT
Ends at 8:30 am CDT
Friday Instruction

Hardin-Simmons University PT Program Abilene , TX

Starts at 8:30 am CDT
Ends at 6:30 pm CDT
Saturday Instruction

Hardin-Simmons University PT Program Abilene , TX

Starts at 8:30 am CDT
Ends at 6:30 pm CDT
Sunday Instruction

Hardin-Simmons University PT Program Abilene , TX

Starts at 8:00 am CDT
Ends at 4:00 pm CDT

Agile Physical Therapy - ALVestavia Hills, AL

Oct 11, 2024 CDT - Oct 13, 2024 CDT

Schedule
Location
Date & Time
Check-in

Agile Physical Therapy - AL Vestavia Hills , AL

Starts at 8:00 am CDT
Ends at 8:30 am CDT
Friday Instruction

Agile Physical Therapy - AL Vestavia Hills , AL

Starts at 8:30 am CDT
Ends at 6:30 pm CDT
Saturday Instruction

Agile Physical Therapy - AL Vestavia Hills , AL

Starts at 8:30 am CDT
Ends at 6:30 pm CDT
Sunday Instruction

Agile Physical Therapy - AL Vestavia Hills , AL

Starts at 8:00 am CDT
Ends at 4:00 pm CDT

Water and Sports Physical TherapySan Diego, CA

Oct 11, 2024 PDT - Oct 13, 2024 PDT

Schedule
Location
Date & Time
Check-in

Water and Sports Physical Therapy San Diego , CA

Starts at 8:00 am PDT
Ends at 8:30 am PDT
Friday Instruction

Water and Sports Physical Therapy San Diego , CA

Starts at 8:30 am PDT
Ends at 6:30 pm PDT
Saturday Instruction

Water and Sports Physical Therapy San Diego , CA

Starts at 8:30 am PDT
Ends at 6:30 pm PDT
Sunday Instruction

Water and Sports Physical Therapy San Diego , CA

Starts at 8:00 am PDT
Ends at 4:00 pm PDT

IPA Physio PortlandPortland, OR

Oct 11, 2024 PDT - Oct 13, 2024 PDT

Schedule
Location
Date & Time
Check-in

IPA Physio Portland Portland , OR

Starts at 8:00 am PDT
Ends at 8:30 am PDT
Friday Instruction

IPA Physio Portland Portland , OR

Starts at 8:30 am PDT
Ends at 6:30 pm PDT
Saturday Instruction

IPA Physio Portland Portland , OR

Starts at 8:30 am PDT
Ends at 6:30 pm PDT
Sunday Instruction

IPA Physio Portland Portland , OR

Starts at 8:00 am PDT
Ends at 4:00 pm PDT

The Gait CenterRichmond, VA

Nov 1, 2024 EDT - Nov 3, 2024 EST

Schedule
Location
Date & Time
Check-in

The Gait Center Richmond , VA

Starts at 12:00 pm EDT
Ends at 12:30 pm EDT
Friday Instruction

The Gait Center Richmond , VA

Starts at 12:30 pm EDT
Ends at 9:30 pm EDT
Saturday Instruction

The Gait Center Richmond , VA

Starts at 8:00 am EDT
Ends at 7:00 pm EDT
Sunday Instruction

The Gait Center Richmond , VA

Starts at 8:00 am EST
Ends at 4:00 pm EST

Burke Rehabilitation HospitalWhite Plains, NY

Nov 8, 2024 EST - Nov 10, 2024 EST

Schedule
Location
Date & Time
Check-in

Burke Rehabilitation Hospital White Plains , NY

Starts at 8:00 am EST
Ends at 8:30 am EST
Friday Instruction

Burke Rehabilitation Hospital White Plains , NY

Starts at 8:30 am EST
Ends at 6:30 pm EST
Saturday Instruction

Burke Rehabilitation Hospital White Plains , NY

Starts at 8:30 am EST
Ends at 6:30 pm EST
Sunday Instruction

Burke Rehabilitation Hospital White Plains , NY

Starts at 8:00 am EST
Ends at 4:00 pm EST