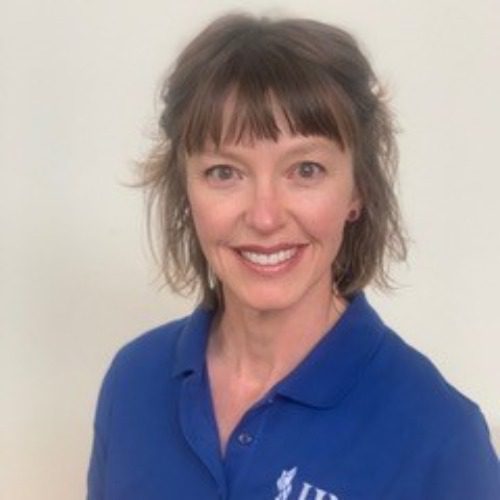 Sara Foster
DPT, CFMT
http://www.fosteringhealthpt.com
114 N Boulevard St, Suite 207, Gunnison, CO 81230
About Sara Foster
Sara received a Masters of Science in Botany in 2003 and then decided to switch gears to work with people after going through training and apprenticeship to become a yoga teacher in 2004. Yoga teaching eventually led her to a career in massage therapy, working at a hospital setting where she regularly worked with physical therapists, occupational therapists and staff on the hospital medical/surgical floor. Sara's passion grew to include cranial work, visceral work and structural integration fascial work. She pursued a degree in Physical Therapy in 2011 and in her last internship, while attempting to find a clinic in her family's home town of Steamboat, she was introduced to the IPA by completing her last rotation of her internships at Johnson and Johnson PT in Steamboat Springs. This approach fit her interests perfectly and she found her passions mirrored in the practice of FMT.
Sara graduated from Northern Arizona University in 2014 and returned to Colorado to work and live in Salida, where she practices in both the inpatient and outpatient setting at Heart of the Rockies Regional Medical Center. She is passionate about the ability of the body to heal and helping patients realize their full potential. In 2019, Sara was thrilled and honored to receive the CFMT designation, the study of which has helped her deepen her understanding of the immense healing reserves and intelligence of the body and help patients bring health and movement back to their lives.
In her spare time she loves hiking, singing, knitting and felting, growing flowers, and being the nerd she is, studying physical therapy!
Work Location & Information
114 N Boulevard St, Suite 207, Gunnison, CO 81230
I also work at Heart of the Rockies Regional Medical Center in the outpatient physical therapy department in Salida, CO 81201.  You can find our facility at 1000 Rush Drive, Salida, CO 81201.  Please call to make an appointment at 719-530-2040.
114 N Boulevard St, Suite 207, Gunnison, CO 81230
Details

I also work at Heart of the Rockies Regional Medical Center in the outpatient physical therapy department in Salida, CO 81201.  You can find our facility at 1000 Rush Drive, Salida, CO 81201.  Please call to make an appointment at 719-530-2040.

My Work Hours

| | Opens | Closes |
| --- | --- | --- |
| Monday | | |
| Tuesday | | |
| Wednesday | | |
| Thursday | | |
| Friday | | |
| Saturday | | |
| Sunday | 8:00 am | |