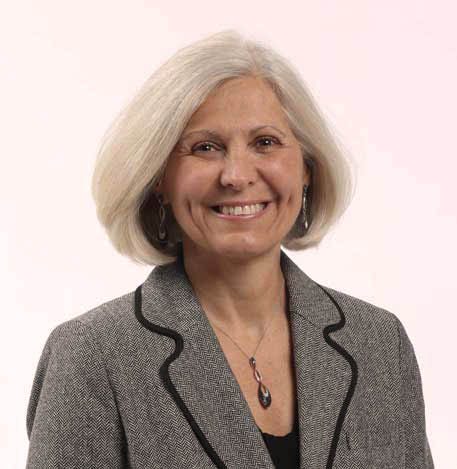 Vicky Saliba Johnson
PT, FFFMT, FAAOMPT
About Vicky Saliba Johnson
Vicky Saliba Johnson, PT, FFFMT, FAAOMPT 
Co-Founder Functional Manual Therapy™
Co-Founder/Co-Director Institute of Physical Art
Co-Owner Johnson and Johnson Physical Therapy, Steamboat Springs, CO
Partner/Owner IPA Manhattan, A FMT Physical Therapy Services Clinic
Partner: Vardan Functional Manual Therapy Services, New Delhi, India
Chairman of the Board, Functional Manual Therapy Foundation
Director, APTA Credentialed Orthopedic Residency Program
Administrator, APTA Credentialed AAOMPT Functional Manual Therapy Fellowship Program
Honorary Fellow:  AAOMPT:  November 2012.
Vicky Saliba Johnson, PT, FFFMT, FAAOMPT has 34 years experience as an educator and clinician in the area of neuromuscular facilitation and motor control training. Her post professional training includes studies with Paris, Grimsby, Maitland, McKenzie, Johnson, Rocobado,  Wetzler, Hodges, and the six month intensive in PNF at Kaiser, Vallejo under Maggie Knott.  As co-founder of The Institute of Physical Art and co-developer of the Functional Manual Therapy™ approach to patient care, Vicky Saliba Johnson has facilitated the training of over 40,000 physical therapists in the US and internationally in the area motor control and neuromuscular facilitation for both orthopedic and neurologic patient care. In addition she has provided corporate training for preventative care at large companies such as PG&E and 20 Mile Coal Mine (at the time the largest underground mine in the world).  Ms. Johnson is Chairman  of the Functional Manual Therapy™ Foundation (a non-profit 501 (c) 3 foundation whose mission is to promote research in manual therapy), Director of the APTA credentialed IPA/FMT Foundation Orthopedic Residency, senior faculty for the APTA credentialed AAOMPT FMT Fellowship program, and adjunct faculty at Touro College of Physical Therapy.  Her primary professional contribution to Physical Therapy is her work as the developer of the CoreFirst™ Strategies approach to posture and movement training which facilitates an automatic core response during functional activities for life, work, and recreational activites.  She has co-authored several chapters in various Physical Therapy textbooks and has presented at multiple state and national conferences, including IFOMPT in 1994 and the World Conference for Physical Therapy in Amsterdam June of 2011.  She is currently involved in state of the art research exploring the correlation between alignment and functional strength.
Work Location & Information